Glass & Plastic Bottles
We carry a limited line of plastic and glass containers including HDPE Plastics, Amber Bottles, Vials, Flint Roll-on Bottles, Pipettes and Orifices. All the empty bottles we carry are those we use everyday in our shop preparing our oils for resellers. You can purchase our wholesale fragrance oils by the pound and pour oils in smaller batches to resale to your customers. We have more products coming in the near future.
​
Our bottles are suitable for endless options from aromatherapy products, massage oils, body lotions and more. They are not just for oils. The possibilities are neverending. The amber and color bottles protect products that are light sensitive. We're always updating our website to add new items. If there is a product you need. Don't hesitate to contact us. Just because we don't have it listed on the site doesn't mean we don't carry it. If we don't have it will see if we could get it at a good price for you.
Related Products:
Fragrances I Natural Essential Oils I Glass Droppers
1/8 oz Dram Vials
Vials are flint or clear colored. Holds approximate .125 oz liquid. Comes complete with cap
1/3 oz Roll-on Perfume Oil Bottle
This bottle holds appoximately .33 fl oz. It's perfect for oils. Comes with black cap and ball housing unit. Bottle is clear to show end product.
1/8 oz Roll-on Perfume Oil Short
This bottle comes is clear to showcase your product. The bottle comes complete with ball, housing, black cap. The is perfect for body and perfume oils.
1/2 oz Boston Rounds
The amber colored bottle is to protect light sensitive contents. Comes complete with a 15ml bottle with polyseal caps
8X55mm Short Tester Vials
These vials are awesome for testers and samples. They hold less than 1 ml of unit.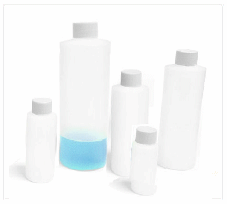 HDPE Plastic Bottles
These bottles are made of hi density plastic. They are available in 1oz, 2oz, 4oz, 8oz and 16 oz. All bottles complete with white plastic pp cap.